BOOKS & chapbook
Click Titles below each cover image, to visit Individual Book pages for Details/Reviews about each collection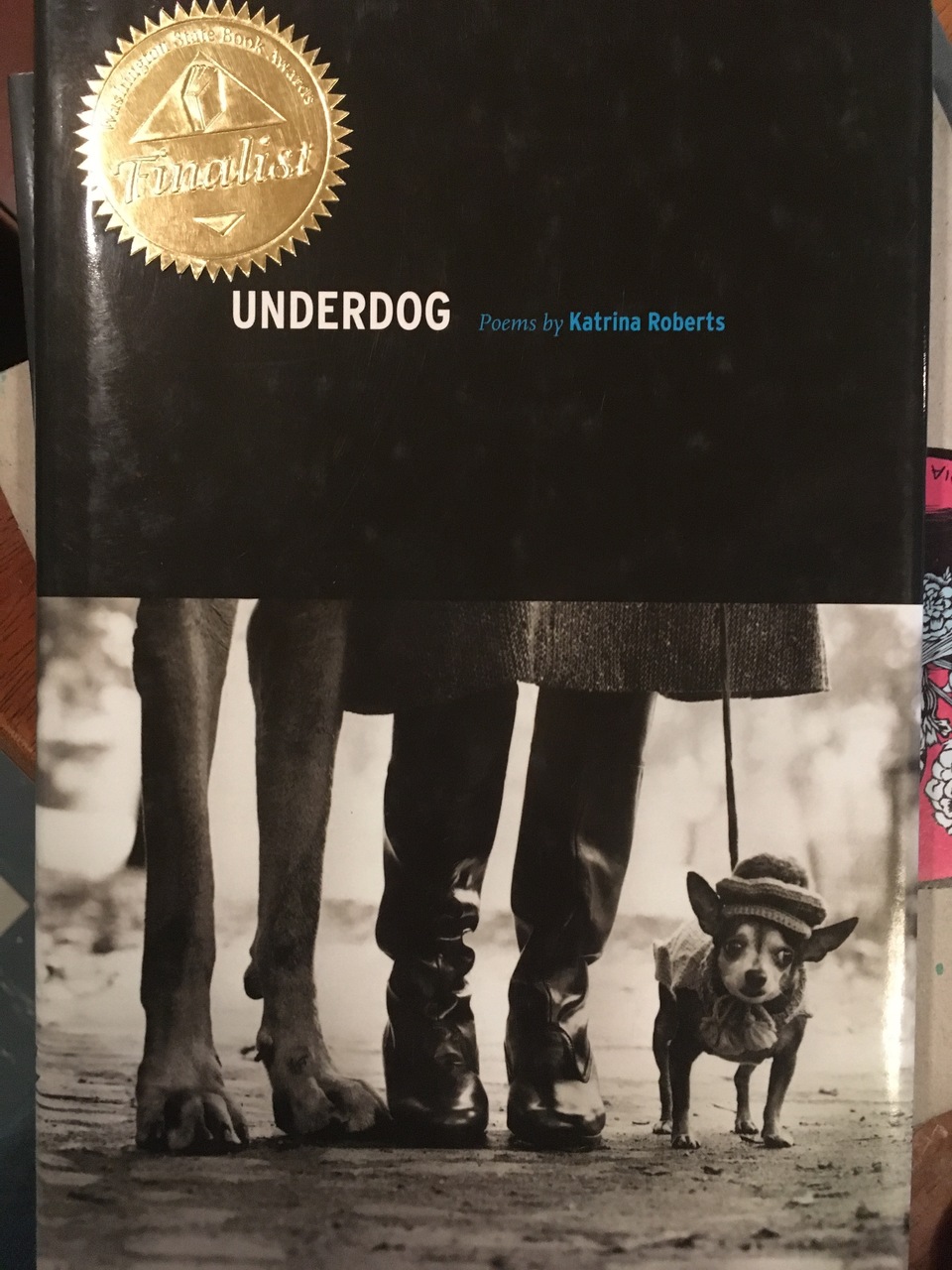 "These are words that will not stay still, words rich with themselves and their urgency to move us, not just emotionally but physically. They prod and they poke and they run, making us leap after them. These poems even in their quietest moments are always traveling, always on the move, and we are taken with them, happily, sadly, importantly. 'sometimes/simply the clothes upon one's back come to constitute an address….': with this early warning, we move into the mix of ourselves." -- Alberto Ríos
"Underdog is a book that sees, that sees and goes on in spite of what it consequently discerns--which is, we accept, the only way to stay alive." -- Katie Ford
"In Katrina Roberts' limber hands 'underdog' means heroic, it means comic and incendiary, earthly and ascendant: 'the quotidian marrying the mythic.' I finished this terrific book feeling I'd witnessed countless feats of transformation, countless revelatory assaults on the commonplace. Only a poet this assured and restless could make our ordinary world an enchantment. These are generous, resonating poems."
--Terrance Hayes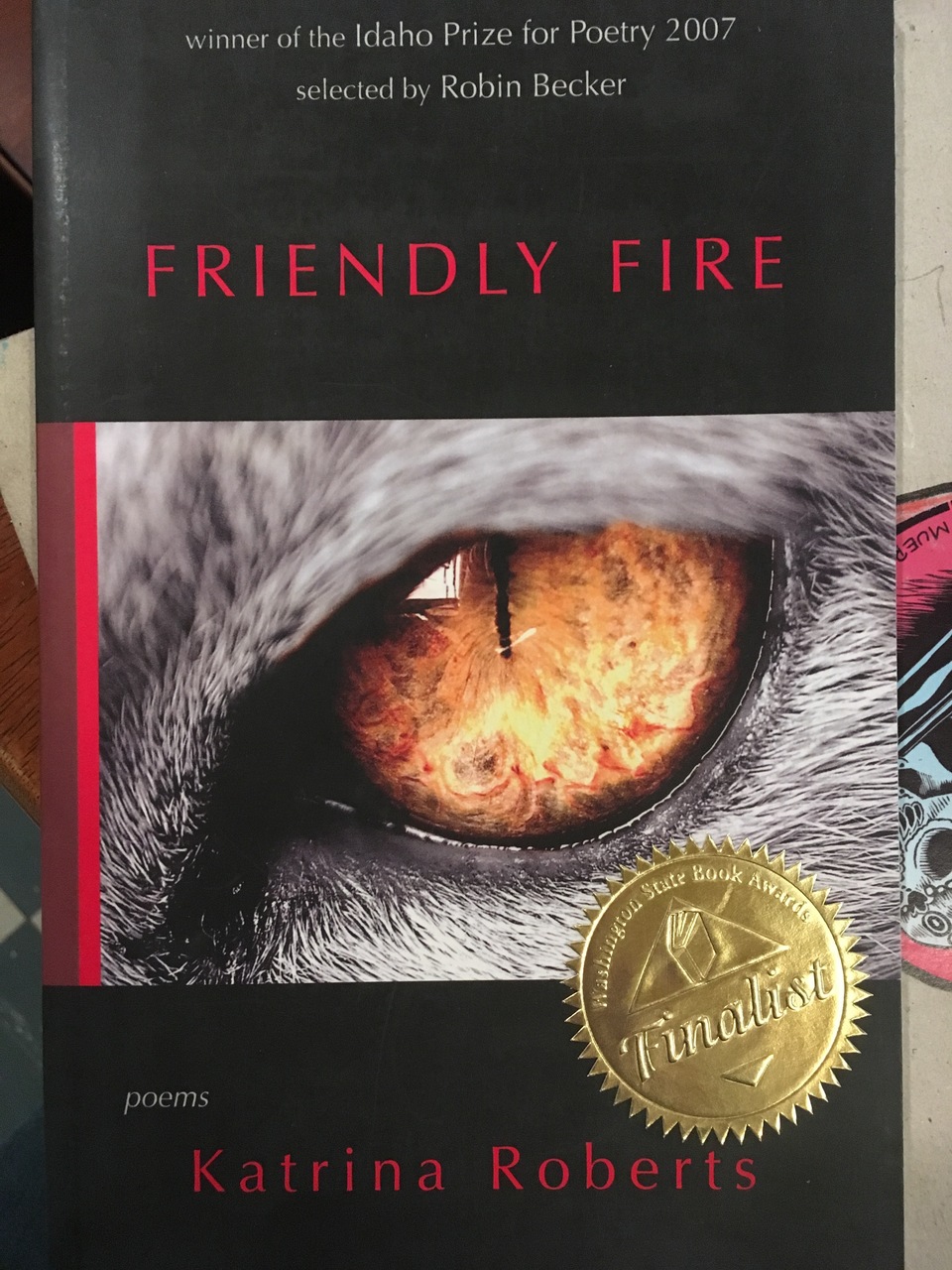 Katrina Roberts' Friendly Fire is a fresh, elegant, and serious poetic triumph. These poems, while introspective, speak of the world, and the reader develops a deep connection with the sensibility and mystery behind them. Katrina Roberts is the kind of poet who knows how to nurture the energies of pleasure and grief, ecstasy and despair, and bring them fully formed to the page. She explores the hidden places, discovers them and invents them. What she asks of birds might be asked of her poems: ". . . Where did the birds find this filament? Such / active circling and weaving; the dervish love calls / into being . . ." These poems are convincing and ample testimony to the truths of time and mortality, and Katrina Roberts is a poet of remarkable gifts. —Laura Kasischke
"Katrina Roberts' new poems are wonderfully readable and engrossing, because they are so true to our conscious experience, making swift and credible transitions between perception, memory, reflection, worry, and well-being. Life is both sweet and anxious in these poems, which makes them the more real, and the pervading theme of fire has the ambiguity of Shakespeare's 'Consumed with that which it was nourish'd by.'" —Richard Wilbur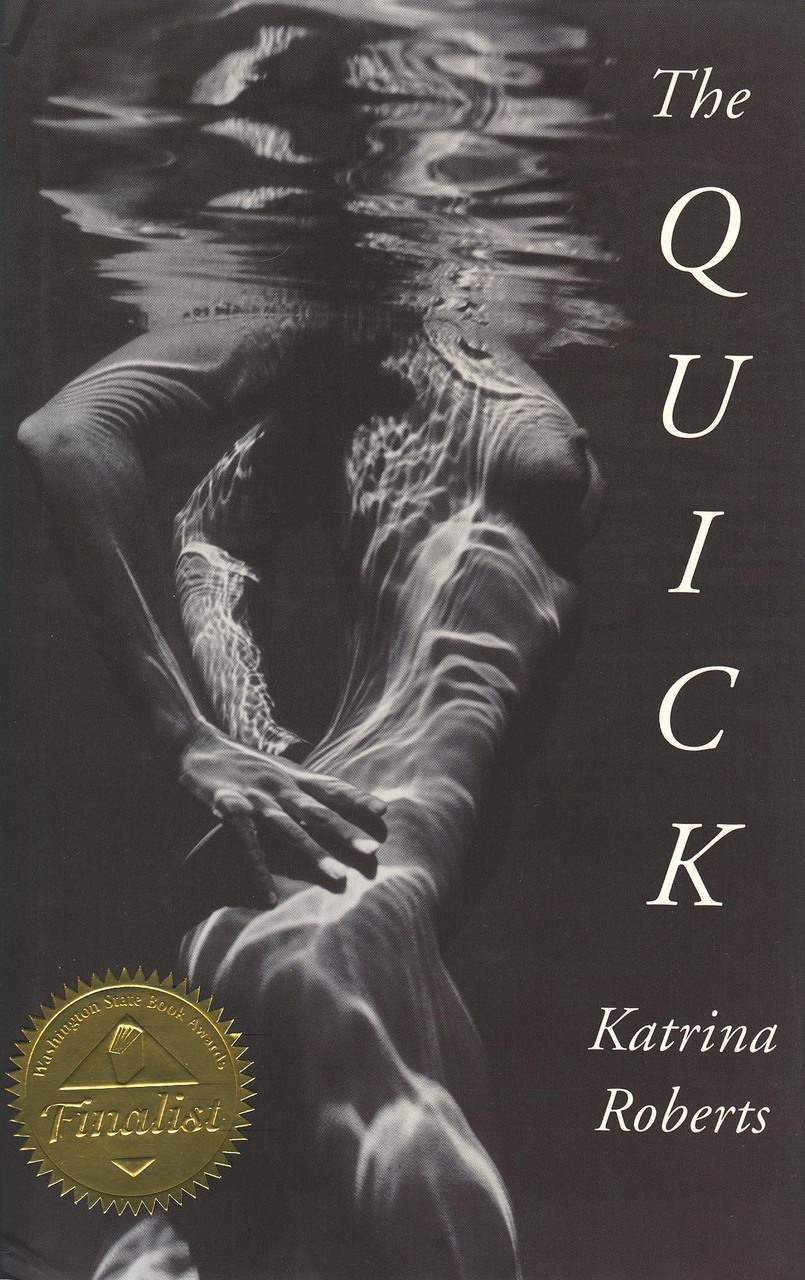 "The ambitious centerpiece of Katrina Roberts's THE QUICK is 'Cantata," a poem in ten parts that chronicles the body's journey from conception through birth, combining Bishop's concision with Whitman's vision. A new mother song that is vital, tough, transcendent, and real." -- Dorianne Laux

"Like the title of this brilliant collection, these poems reveal a quick linguistic dexterity as they expose the raw and most sensitive flesh of human earthiness. But there is nothing quick or surface about these elegant poems. Expect to linger as you would to welcome the missive of 'a heron [who] dips into a quiet pool/the wind has made of sticks,' or to ponder the miracle of birth." -- Joy Harjo


"Fearless and consoling, Roberts's poems are immune to sentimentality but brim with sentiment. She describes with heartbreaking fidelity the awe, the wonder, and the affirmation of childbirth, but acknowledges the attendant fear, regret, and the inevitable sense of loss as well. These are poems that dare to birth a world."
-- Gary Young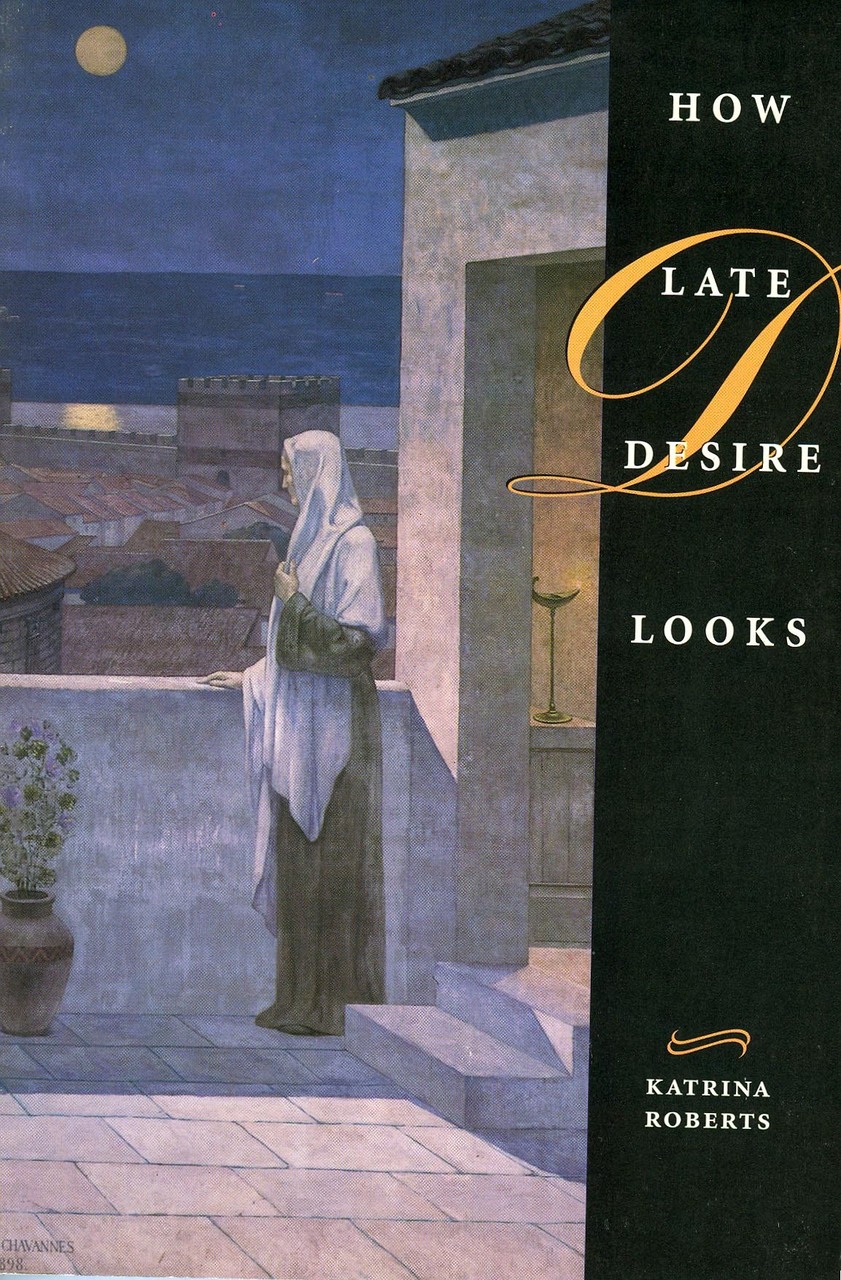 "No spare, modest lyrics here; Katrina Roberts's coloratura debut is a fully orchestrated, full-throated performance -- bold, inclusive, and sure. Discarding Modernist principles of economy, Roberts puts everything in, ransacking the dictionaries, the etymologies, the storehouses of formal variation. The result is a big, fresh poetry, smart and painterly and passionate, which brings new attention to old verities: the surprise and ache of desire, the struggle for tenderness, the longings of 'this body I want to still in its steady falling.'" -- Mark Doty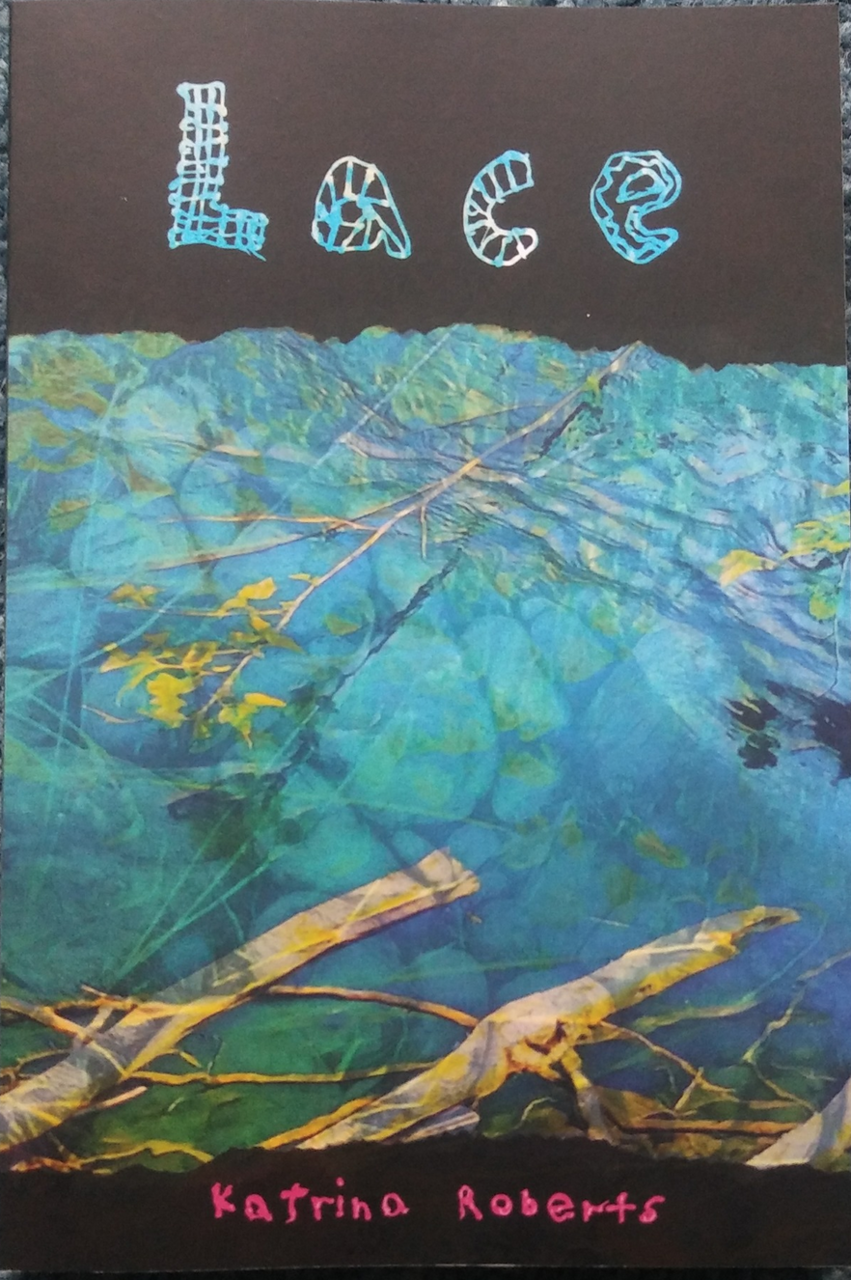 LACE
(winner of The Floating Bridge Press Chapbook Award, 2019)
Nominated for a PUSHCART PRIZE & the WASHINGTON STATE BOOK AWARD (ongoing)
You can order it here.
"Lace by Katrina Roberts lives on "an edge too crisp for pain," where light and shadow play off each other. Both tender in its craft and fierce in its imagery, Lace offers "the clot and bloody smear" of strays and the "gluey" holes of scabs. With a keen eye for the natural world and the domestic realm, Roberts zooms in on life through lush language, sharp observation, and rich lines. Reading Lace is akin to walking through a rainy day only to be stopped in your tracks by the beauty of a web dazzled with raindrops—what may have originally seemed mundane is made magical, poignant, and worthy of our rapt attention and praise. Lace is a visceral book with bones and the "white dress of fog," one that leaves the reader standing in the rain, soaked through and glad for it." --FBP

Posted on January 18, 2020, by Joannie Stangeland
Saturday Poetry Pick: Lace
Review: https://joanniestangeland.com/
excerpt: "When I think of a chapbook, I think of a slim volume. But the poems in Katrina Roberts's collection Lace are large—generous and wide-ranging. When I think of lace, I think mostly of the spaces, the air inside the shapes. But here, Roberts gives stitching a weight of strength and consequence, threads tightly woven, a density of images like swathes of lace, heavy bolts of it. These poems evoke the threads that hold us together, tether us to each other, tie us to the land. They speak to how life comes together and unravels, the knots that we embroider, the knots we pick apart like scabs..."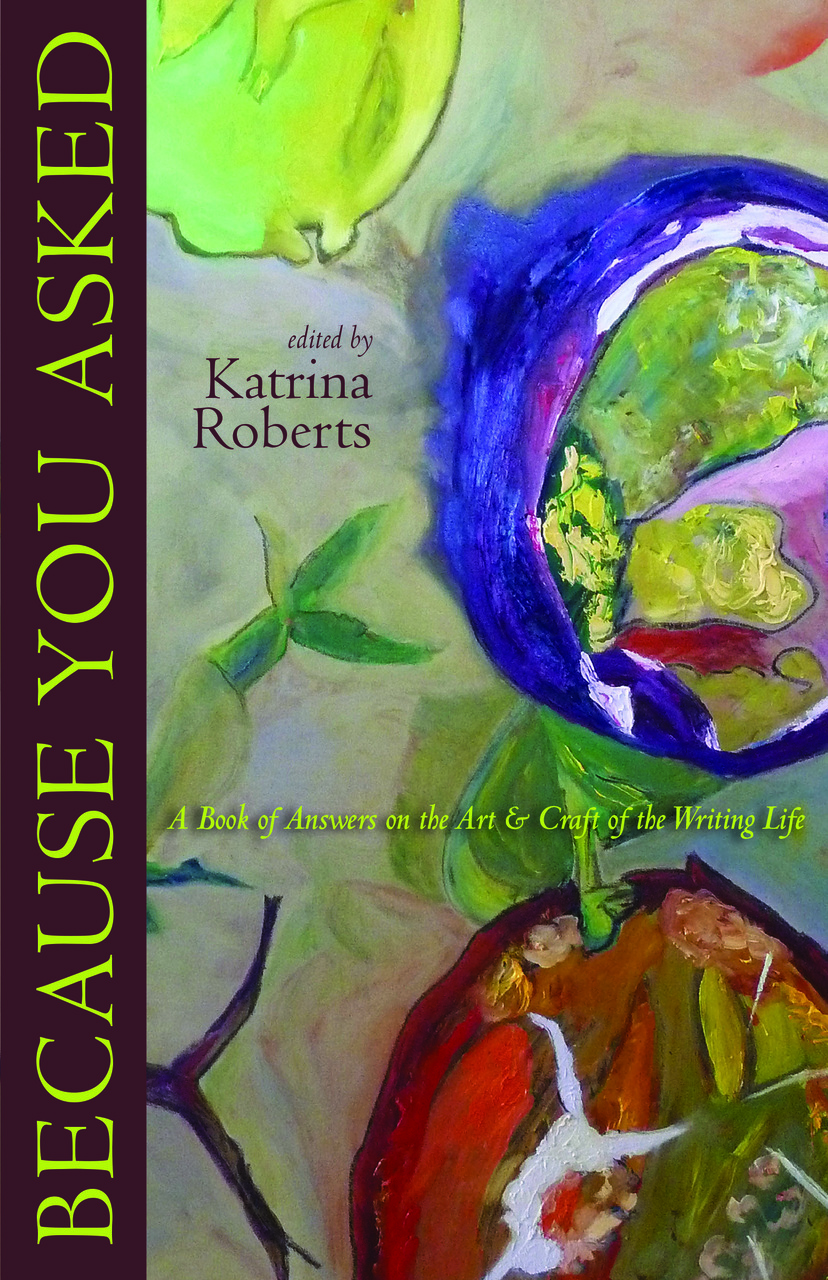 Poets & Writers , "Best Books for Writers"
BECAUSE YOU ASKED listed on the Poets & Writers site in "Best Books for Writers: From the newly published to the invaluable classic, our list of essential books for creative writers."